Product

Product Center
Current Location: Home > Product > Product Center
Single-Use Tube Container
source:
date:
2016/4/18 10:04:35
click rate:
4861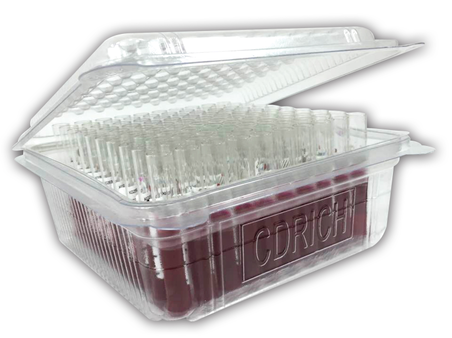 Special container for storage of Blood
Collection Tubes
Patent No.: ZL201420510485.4
Single-use use, Easy, Bio-safe!
Whole sealing and whole Abandonment design avoid cross-infection in hospitals and
labs
Integrated re-covering design reduces
operation procedure and risk.
It is designed with guidepost, making it easier and safer to insert and extract tubes.
It is packed by stacking, saving storage space
Type CCH-75 for 12/13×75mm Vacuum Blood Collection Tube

Type CCH-100 for 12/13×75mm Vacuum Blood Collection Tube